1 1/2 lbs cooked & shredded chicken or beef
2 tsp. butter
1 large onion
2 cloves minced garlic
1 (4 oz.) can diced green chilies
1/2 tsp. chili powder
1/2 tsp. oregano
4 tbsp. Habanero Hot Sauce from Hell
4 cups enchilada sauce
2 cups mexican style cheese
12 corn tortillas
1 jar Key West Key Lime Salsa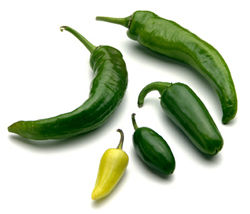 Saute onion & garlic in butter until soft, add chicken or beef & mix well.
Blend together green chilies, chili powder, oregano, 1/2 cup enchilada sauce
Hot Sauce From Hell & salt to taste.
Blend with meat & set aside.
Grease a 9 x 13″ pan & place each tortilla in a bowl of enchilada sauce & coat well, then lay in pan
Place 2-4 tbsp. meat mixture in each tortilla with 2 tbsp. cheese, roll & place seam side down.
When finished cover with remaining enchilada sauce, sprinkle with Hot Sauce From Hell & top with cheese.
Bake in a 350 degree oven 35 minutes or until hot & bubbly.
Top with Key West Key Lime Salsa
Enjoy!
Recommended Sauces for this Recipe: