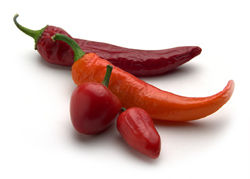 Wash and pat dry chicken breasts.
Rub a thin coating of margerine over each breast.
Using fingers, work the jerk seasoning into each breast.
Cover and refrigerate for at least 4 hours or overnight. The longer the more spicy it will be.
Prepare grill (gas or charcoal) for medium heat.
Grease cooking grate to prevent sticking and place chicken on grill.
Grill until done, inside temperature 160 to 175.
Chicken will have a nice blackened outside, but tender on the inside.
Enjoy!