Green Chile Enchilada Casserole
1 bottle Stubb's Green Chile Marinade
2 cup sour cream
1- 14 oz. can black beans, drained
1 cup frozen corn, thawed
2 1/2 cup shredded cheddar jack or Mexican cheese
15 corn tortillas, torn into pieces
Cilantro, chopped (optional)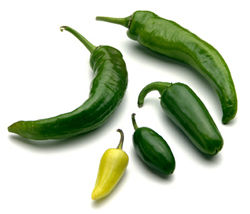 Reserve 3/4 cup Stubb's Green Chile Marinade. Marinate the chicken breasts overnight using the remaining sauce.
Prepare grill for direct heat cooking. Cook chicken breasts over direct heat for approximately 7 minutes per side until they have reached an internal temperature of 165 F
Preheat the oven to 350 F degrees. Spray a 9×13 baking dish with cooking spray.
Chop the two reserved chicken breasts into bite size pieces. Mix the chicken, sour cream, reserved Stubb's Green Chile Marinade, black beans, corn and 1 1/2 cups of cheese
Arrange 5 tortillas in the bottom of prepared baking dish and top with 1/3 of the chicken mixture. Create another two layers of 5 tortillas and 1/3 of chicken mixture and then top with 1 cup of cheese.
Bake for 30 minutes uncovered until bubbly and the cheese is melted. Top with cilantro and any remaining sauce
Enjoy!