1/2 lb. bratwurst
1/2 lb. Italian hot sausage
1/2 lb. Italian sweet sausage
5 sweet onions, sliced
1 bottle of your favorite brew
1 tsp. dried oregano
2 cloves garlic, minced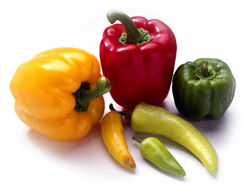 Cut sausages into 1/2 inch pieces.
In a skillet, cook sausage 5 minutes and drain.
Add sliced onions, oregano, garlic, beer and Ass Kickin' Moonshine Pepper Mash.
Reduce heat and simmer 10 minutes.
Use on pasta, sandwiches or as a side dish.
Enjoy and Have a Ass Kickin' Day!