Peri Peri Pepper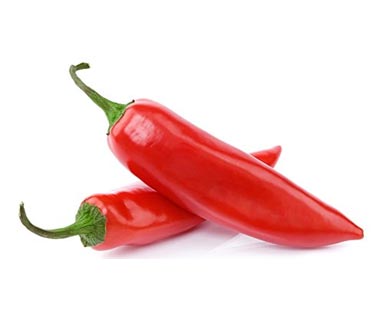 Here's a tasty selection of hot sauces from HotSauceMall featuring the Peri Peri (or African' Bird's Eye) pepper.
Also known as the Piri Piri, the Peri Peri pepper is a small chile, growing to only about 1 inch. But they can pack a lot of punch, usually averaging around 150,000-200,000 scoville units. They mature to red or purple, and have a tapered shape with a blunt point.
In African and Portuguese cultures, the Peri Peri is often used in a marinade with variations on the following range of ingredients: Peri Peri peppers, onion, garlic, black pepper, salt, lemon zest and/or lemon juice, basil, bay leaf, tarragon, oregano, pimento and paprika.
A couple of our favorites are African Rhino Peri Peri Sauce Extra Hot and Fat Cat Purry Purry Sauce.
By far Peri Peri's most popular culinary partner is chicken, which pairs well with Warrior's potion. Besides chicken The African Bird's Eye is also used for meat, seafood, pork, soups, stews, hot sauces and more. We often use Acid Rain Hot Sauce as a table sauce.
Foodies all over the world are into Peri Peri peppers. Some have even called its taste "light, fresh, and herbal". If you like a hotter pepper, but prefer one that doesn't bring the phrase "scorched earth" to mind, give the Peri Peri hot sauces at HotSauceMall a try.
Showing all 3 results