1 lb. cleaned and deveined shrimp
2 ounces The Cheech Mango Habanero Hot Sauce
1 ounce fresh squeezed lime juice
1/2 tsp. ground cumin
3 tablespoons canola oil
1/4 cup fresh coriander/cilantro leaves, chopped
1/2 tsp. salt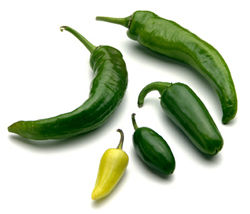 Make a marinade by mixing The Cheech Mango Habanero, Lime Juice, Cumin, Salt, and 1 Tablespoon of the Canola Oil together in a bowl.
Add in the cleaned Shrimp and allow the Shrimp to marinate for 10-15 minutes.
If cooking indoors, heat a pan on medium-high heat and add in the remaining 2 tablespoons of Canola Oil.
Remove the Shrimp from the marinate and shake off as much liquid as possible.
When the oil is hot, add the Shrimp and cook until they just begin to curl; about 1-2 minutes.
Flip and cook the other side for about the same amount of time; being careful not to overcook them.
If cooking outside on a grill, brush the grill with the Oil before grilling the shrimp about 1 and 1/2 minutes per side.
Remove the finished Shrimp to a plate and garnish with the chopped Coriander to serve.
This recipe also works great with Swordfish. Just cut the fish into 1-2″ chunks and follow the same recipe!
Enjoy!
Recommended Sauces for this Recipe: