5 lbs. whole chicken wings or drumettes
1 bottle of any of our favorite Wing Sauces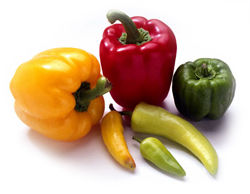 Cut wings into 3 pieces and discard tips.
Take the desired pieces and season both sides with Gator Sprinkle. (For best results, refrigerate up to 24 hours).
Place wings on baking pan and bake for 20 minutes at 400 degrees, then reduce heat to 350 for remaining 20 minutes or until tender.
For deep frying cook 5 minutes at 350 degrees.
After cooking place wings in a large bowl and pour Gator Sauce over wings. Cover bowl and shake well.
Serve with celery sticks and blue cheese dressing.
For hotter wings add 1 to 2 oz. Lethal Gator Hot Sauce
Enjoy!