4 tbsp Biker Bitch Hot Sauce
2 cloves garlic, minced
1 large onion
1/2 tsp cornstarch
3 tbsp vegetable oil
1 lb. shrimp, peeled and deveined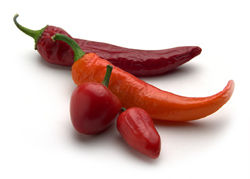 Mix cornstarch and Biker Bitch Hot Sauce , set aside.
Heat oil in skillet on medium high heat. Add garlic and onions and lightly brown. Add shrimp and stir-fry until shrimp turns pink.
Pour in Biker Bitch mixture and stir until thickened.
Serve over hot rice.
Enjoy!
Recommended Sauces for this Recipe: