Meg's Thai Peanut Chicken Stir Fry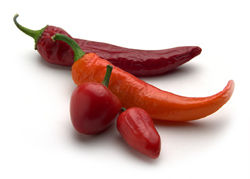 Combine first 9 ingredients. Add small amount of warm water for smooth consistency
In wok or heavy pan add small amount of oil and 2/3 of peanut sauce mixture, stir fry chicken on high heat until done.
Add vegetables and continue stirring and cooking until vegetables are crisp tender
Remove from stove and add rest of peanut sauce (may need to add a little more warm water).
Sprinkle peanuts over mixture and serve with noodles or fried rice.
Enjoy!